Jul 21 2012 1:41PM GMT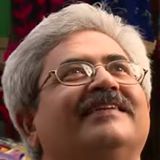 Profile: Jaideep Khanduja
The book is precisely of 200 pages, if you include the last 2 pages meant to jot down notes. It is a well written, well titled, and crisply sequenced book written by Aditya Kalra and Timothy Rajan Alex. Aditya or more popularly known as Ady among his friends, is carrying a little less than 4 years of rich experience in software testing in companies like MindTree, Fidelity and JP Morgan. Currently he is Test Automation Architect in J P Morgan, Bengaluru.
Ady started his career as Test Automation Engineer and very soon climbed the ladder to reach to a height with a new title – Test Automation Architect.
Timothy, co-author of this book, is has a great journey so far in test automation in companies like – Keane, Sapient and Adobe. Currently, he is Automation Tech Lead in Adobe Systems, Bengaluru.
Having an excellent experience of over 6.5 years, Timothy is a thorough professional naturally equipped with software testing skills. Starting his career with manual testing, he has excelled in both flavors of testing – manual and automation. By now he has got an expertise in developing any number of variants of automation frameworks – be it open source, or commercial one.
Timothy is as passionate about testing as he is strong in technical skills in software testing. He has mastered and specialized in Web and Windows based applications – JAVA, .NET, SAP, VB – using different tools at different times – HP's Quick Test Pro Automation tool, Selenium 2.0 (Webdriver), TestNG framework and so on.