Mar 9 2011 11:48AM GMT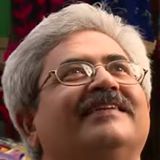 Profile: Jaideep Khanduja
While standard process and procedures in place by project management committee at most times may overcome any hiccups but at times even a small disruption during project may tend to impede project progress.

During these testing times project committee may feel a need of the revision of existing processes in place so as to revaluate them rigorously to ensure project continuity in such happenings in future. Purpose of review meetings should always focus on strengthening of process and procedures related to project management methodology.
One of the prime purpose of a project review meeting is to ensure that overall progress of project has improved, which can be achieved by participation of maximum number of project stakeholders in such meetings.
Though time is important but equally important is wisely spend of time on important project issues during these meetings. Some burning issues may require extra review and extra spend of time which should not act as a constraint. Every review meeting should act as a catalyst for project and its progress.
Improvement, as wisely said, has no end. Improvement is a continuous process and at any stage of maturity there is always a scope of improvement. When I say maturity, it could be in terms of maturity level of an organization or maturity of your process and procedures for project management. As stated in my previous post, there is no need of panicking in case of any exit of any senior person taking care of project during running of a project.
Though it becomes more crucial if the exit happens at a later stage of a project but if there is some set of standard process and procedures in place, the situation can be managed with a small addition of attention.