Jun 29 2017 10:59PM GMT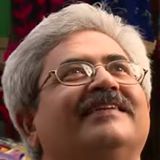 Profile: Jaideep Khanduja
Tags:
When it comes to Artificial Intelligence, Robotics, Automation etc., a large amount of negativity starts floating around. Like, reduction in jobs, forced retirement, layoffs, and so on. On the other hand, I feel, these initiatives bring in a lot of parallel opportunities. In fact, it might increase job opportunities rather than cutting them off. Definitely, it might demand a transformation in job profiles, roles, and responsibilities. In addition, such kind of initiatives always brings in an ease and comfort in the job. For instance, Artificial Intelligence, Robotics, Automation etc, increase efficiency, decrease rejections, and thus enhance business profitability. And when an organization grows, there is always a scope of expansion or diversification which again brings in newer job opportunities. Of course, these require a hefty capital expenditure in first go. But then there is always an assessment of ROI and Value for Money.
When an organization decides for investment in Artificial Intelligence, Robotics, Automation etc., it all depends on projections, case building, and right presentation of the proposal. More businesses these days are leveraging the cloud to store data. But there is a significant amount of opportunities to monetize and to extract business insights from the data. For instance, Veritone. Veritone is an AI SaaS provider. Recently, they have partnered with Quantum to provide users the ability to deploy cognitive engines that help in analyzing enterprise data stored.
Artificial Intelligence, Robotics, Automation
It will be absolutely interesting to understand how enterprises can analyze and monetize the data they currently have stored. Or, more interestingly, how AI deployments can help to unburden the workforce, democratize costly services and ingest a huge amount of big data for actionable use. The question is if one-time capital investment saves a large spend of recurring or operating expenses, what will be your choice? Keeping in mind that this one-time CapEx will also come with a unique set of benefits. Definitely, Artificial Intelligence, Robotics, Automation etc. are the best bet for any industry across the globe. Only thing is to decide fast.