Dec 16 2012 10:42PM GMT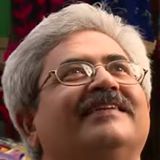 Profile: Jaideep Khanduja
You have paid a good amount of money to procure an excellent project management tool. This would have started with the identification of need of a project management tool after which you convinced your management and got an estimated budget approved for its procurement. Once the need is identified and approved by top management, next step also has been well taken care by you, by mapping it with the existing world class tools available in the market (or web) and zeroing down to the best of the lot.
Once procured, a special training has also been done on the tool along with extensive hands on for identified core team in the organization that would be working the tool to draw out best results regarding all projects running and required to be monitored and controlled on this tool. So far so good. But what about using all functionality and features available in this tool. Features would include sharing of files, collaborating, monitoring, task management, tracking, time management and or finance control on various/ some or all activities of a project.
An overall control is possible only if all important functionality and features available in project management tool are used efficiently. On top of it, if this tool gets integrated with various legacy or mainstream business applications in use in the organization, for sending or writing back important piece of information to be shared across various apps, it would be great. It helps a lot in monitoring and controlling of project across all relevant functions and stakeholders.