Dec 18 2009 10:00AM GMT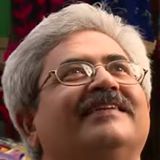 Profile: Jaideep Khanduja
As we all know – 'excess of anything is bad'. The same applies to test automation too. Blindly going to automation for whatever comes for testing is not at all a wise activity. The important questions that you should ask yourself as Test Head can be – 'What to Automate?', 'How much to automate?', 'Why Automate?' etc. The answers to these simple and small questions will make it clear for you to decide on test automation. It is not exactly the size of the application (or test) that decides it for automation; rather it is the functionality that has to be tested that has more weightage for this decision.
Common features should be the first priority for automation as it would be required again and again in the same application and other applications too. These test cases can be put in a library marked as 'test repository' so that they can be easily located and re-used as and when required.
A small application that is required to be built once for a single customer and if it is sure that it will not be required by any other customer, does not qualify it for 'no test automation'. After all a customer is a customer. And assuring him of an error free application is quite important. So even in this case – some automation is always welcome. Alternatively a very tedious or complex application will require more automation as testing it manually might not do complete justification with it. Similarly a testing that requires high volume of test data requires automation. In any case any automation also requires lots of human or manual interventions – like writing, assuring and re-writing of test cases.
A test case repository if not used for long is a waste of 'automation' and test case 'compilation' effort.