Jan 31 2013 10:22PM GMT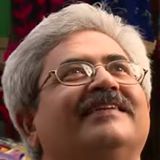 Profile: Jaideep Khanduja
Bob was a highly paid development engineer in a U.S. company. Somehow he got addicted to certain social media activities on internet to an extent that without compromising with his job he found out a dangerous way of getting the job allocated to him by bypassing his organization's security guidelines. Bob (name changed) was caught quite later when the internet and access data was audited in his company, as per the report published recently What Bob did to get plenty of time to browse through the websites of his choice and spend time there is quite interesting but not be repeated by anyone during his/ her carrier.
Bob was getting a hefty amount of salary for his development skills. He found out some dirt cheap developers in China and engaged them in doing his development work in his behalf by logging into his organization's network remotely. While these developers in China were performing Bob's job, Bob used to be busy in various sites like LinkedIn, FaceBook, eBay, Reddit etc. But at the end of each day, he never skipped updating his management on tasks completed for the day (which actually were being done by his Chinese counterpart hired by him at at the rate of peanuts).
It was an exception got caught during an audit of network in Bob's company where it was found that everyday during working hours a remote connection is established from somewhere in China from a fixed location and from there further analysis explored Bob's everyday activities on internet that brought him in the circle of doubts.