Apr 6 2012 7:33AM GMT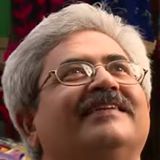 Profile: Jaideep Khanduja
Nurturing of a plant, Upbringing of a teenage child and project management – all comprise of various issues, hiccups, bottlenecks, problems and troubles. All three above require a well-planned charter and its execution. The amount of fertilizer required for a plant cannot be altered in terms of quality. More fertilizer than required may incur harmful effects rather than enhancing its growth. Each child has a different set of combination of moods and in the same manner each project has its own unique experience in terms of initiation, execution, implementation and handover.
Plans, follow-ups, timelines, monitoring, alerts, escalations, meetings, alarms – usually go hand in hand along with the project lifecycle. These are not meant to pinpoint any team member's integrity but the strengthen project execution process. Basically the overall purpose is none other than timely and rightly execution of project and complete satisfaction of the customer. All the pains encountered during any project get nullified if the end result is welcomed by all stakeholders and all the objectives are met.
It is always a combination of good, efficient people; and well defined processes that build a strong team to make any project successful. As a norm if your well established processes have significantly been successful in terms of project completion; then any deviations from those processes; or for that sake, any shortcuts, would invite troubles that might not be visible apparently over the carpet in the beginning.