Nov 8 2016 3:24PM GMT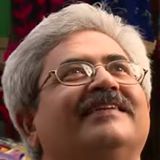 Profile: Jaideep Khanduja
Tags:
We are in discussion with Bill Tolson, Vice President of Marketing, Archive360. He will be talking about Archive360 and its solutions. In fact, Archive360 has recently introduced a new solution, Archive2Azure. Bill would explain what was going on with their customers and/or in the market, that prompted its introduction. Also, he would explain how Archive2Azure addresses these trends/market needs. In addition, he would discuss about the ideal use cases for Archive2Azure. And finally, we would come to know about Archive360's existing global presence paradigm (in what countries do they offer their solutions) and how do they plan to expand it further in 2017-18.
Q: Name and title?
A: Bill Tolson, Vice President of Marketing, Archive360
Q: Could you introduce Archive360 and its solutions?
Archive360 has been and is the market leader in legacy email archive migration software, successfully migrating more than 12 petabytes of data for more than 500 organizations worldwide since 2012. The Archive360 product line consists of 3 solutions; Archive2Anywhere, Archive2Azure, and FastCollect.
The company's first product, Archive2Anywhere, was introduced in 2012 and is the only solution in the market specifically designed to deliver fast, trouble-free, predictable legacy email archive migrations, with verifiable data fidelity and defensible chain of custody reporting. A big differentiator for Archive2Anywhere is our ability to rehydrate (or recombine) email stubs in the Exchange mailbox with the archived message/attachment in the legacy before the content is migrated. Many other migration vendors simply delete the stubs. This is legally dangerous due to the fact that email stubs can take on additional metadata that could be responsive to the eDiscovery. Archive360 has never been replaced at a client due to its extremely consistent and proven technology. Archive2Anywhere is able to migrate 11 of the most popular legacy email archives.
Archive2Azure is a managed compliance storage solution based on Microsoft Azure. It is delivered as part of the Archive2Anywhere platform and is the industry's first solution allowing for complete elimination of legacy email archives and long term management of other low touch or 'grey' data including inactive employee work files and PSTs, file system content, system generated data, and data sets generated form eDiscovery. Archive2Azure delivers long-term, secure retention and management of low touch unstructured data, including journal email for regulatory compliance.
FastCollect for PSTs is the only automated PST discovery and migration solution that ensures ALL message stubs, metadata, and message content are located, rehydrated, migrated, deleted, and audited in a manner ensuring full legal and regulatory compliance. FastCollect for PSTs enables you to scan your enterprise, including individual desktops, for all or select PSTs and migrate them to the new repository, automatically.
Archive360 is a global organization and delivers its solutions through a network of specialist partners. Archive360 is a Microsoft Cloud Solution Provider and the Archive2Azure solution is Microsoft Azure Certified.
We will continue the discussion with Bill Tolson in the next post…