Nov 8 2016 3:57PM GMT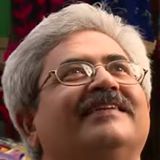 Profile: Jaideep Khanduja
Tags:
We are in conversation with Bill Tolson, Vice President of Marketing, Archive360. In the previous and opening post, he talks about his company Archive360 and its solutions. As we learned, The Archive360 product line consists of 3 solutions; Archive2Anywhere, Archive2Azure, and FastCollect. Archive2Anywhere is the only solution in the market specifically designed to deliver fast, trouble-free, predictable legacy email archive migrations, with verifiable data fidelity and defensible chain of custody reporting. Archive2Azure is a managed compliance storage solution based on Microsoft Azure. And FastCollect for PSTs is the only automated PST discovery and migration solution that ensures ALL message stubs, metadata, and message content are located, rehydrated, migrated, deleted, and audited in a manner ensuring full legal and regulatory compliance. In this post Bill talks about Archive2Azure, their recently introduced new solution.
We proceed with our discussion with Bill Tolson below.
Q: You recently introduced a new solution, Archive2Azure, could you explain what was going on with your customers and/or in the market, that prompted its introduction? And, could you explain how Archive2Azure addresses these trends/market needs?
Bill: We noticed that many of our legacy email archive customers, after successfully migrating their legacy archives to Office 365, were still not shutting down the archive due to the need to keep the Journal available for regulatory reasons. Archive2Azure was original designed to move and manage those legacy Journal files to Azure intact so that the expensive legacy email archive could be shut down saving cost. Soon after clients began asking if they could move other content up to Azure. They wanted to do this so that they could move the majority of their low-touch or grey unstructured data up to the cloud to save on infrastructure costs.
Archive2Azure provides a much needed management layer to Azure so that customers can utilize the full Azure stack to better store and manage their unstructured data. Archive2Azure is the only Azure application to enable very low cost storage, retention/disposition, custom on-demand indexing and search, legal case management including search, access controls, review, hit high lighting, tagging and export.
We will be closing our discussion with Bill from Archive360 in the next post.