Jul 15 2016 10:20PM GMT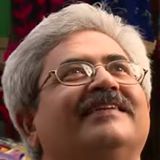 Profile: Jaideep Khanduja
Tags:
Apteligent is a smart mobile app intelligence platform company in San Francisco. Recently, it released a new mobile app industry metrics along with a whitepaper titled "Optimize Mobile KPIs Through User-Centered App Metric". Apteligent develops tools to empower mobile development teams and product teams to troubleshoot, resolve, and prioritize such issues that impact on users' app experience. It sounds to be quite an important and necessary set of tools for mobile app development companies. The tools provide detailed and real-time information to developers in order to find out app crash, app freezing, and related issues in key user flows. Once the issues are identified, the same tools help in resolution.

Why such tools are important, is necessary to understand. Probably the requirement arose with the industry need to cater to the end users with a better experience in app usage. The development team with the help of KPIs provided create a dashboard to get global mobile industry and competitive insights. These insights greatly help product managers to better plan and focus their related initiatives. It also helps them in getting real-time visibility to app metrics thus enabling quick detection of issues, prioritizing their action plan based on the severity of these issues, and thereby build next releases for app improvement and better user experience.

Three of the top credit card issuing financial companies in US trust on the solutions provided by Apteligent. Similarly, two of the top three hotel chains, three of the top five media companies, three of the top five retail companies use Apteligent solutions to ensure the success of their strategic mobile app initiatives. The new mobile app performance benchmarks established by Apteligent has escalated its stature has mobile intelligence leader in building user-centered metrics that helps mobile app companies to deliver business success. These success factors for organizations are based on the tracking of business-oriented key performance indicators (KPIs) like customer engagement, new customer acquisition, revenue, crash-rate, churn etc.
We would be discussing the outcomes of this whitepaper recently released, in the next post.