Jun 11 2010 1:03PM GMT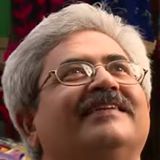 Profile: Jaideep Khanduja
Six Sigma is more of common sense and facts based analysis of real data to arrive at an action plan. The basic steps to perform a six sigma project are as below:
1. Identify a problem
2. Set goals to resolve this problem and define the result in terms of financials and timeframe
3. Collect data for a considerable period to analyze
4. Perform statistical analysis based on relevant tools to identify the core issues responsible for the problem
5. Hit on those core issues
6. Identify and measure the gains
Usually it is not easy to run above cycle once and achieve the desired final results. With the help of interim results in different iterations, the final results can be achieved.
To do that a basic six sigma approach can be applied as below:
1. identify the set of problems
2. set a goal of fixing top 5 or 10
3. collect relevant data – very important to understand that wrong or incomplete data will draw out wrong results
4. perform SIPOC
5. analyze the top most (say 5 or 10) factors responsible for your problem identified
6. set a goal to kill/mitigate those factors
7. see the results if you are moving near your result goals
8. analyze next top (5 or 10) factors
9. kill them
10. check the distance from your goals
11. and so on…