Aug 8 2019 12:06AM GMT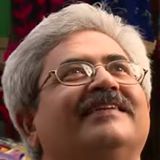 Profile: Jaideep Khanduja
Tags:
As a head of technology of their respective organizations, how many CIOs or CTOs would be actually aware of the state of critical business application availability in cloud and hybrid cloud environments? I doubt if more than 20% of them will have a real-time alert mechanism as and when the situation becomes red or orange from the green. Otherwise, mostly it is the end-user that acts as an alarm to get the IT department in action in such cases. If that is the case, that is not at all a healthy situation. Many CIOs or even businesses live under this misconception that just because their application is in the cloud meaning they have high availability. As a matter of fact, I have seen many enterprises migrating to cloud with the sole conception in mind that they are moving to cloud means high availability their business applications.
Merely migrating or residing in the cloud is not the synonym to high availability. Because in most of the cases standard cloud offerings don't include high availability. In fact, that is where your roles come in deciding the best out of many options available depending on your business needs. But logically when it is about mission-critical applications, it means effectively no downtime thus limiting a CIO to have a good number of choices to opt from. Jerry Melnick, president, and CEO of SIOS Technology gives some very valuable insights about how a business can ensure high availability for critical applications in the cloud. Basically, for a business, it is very important to understand the promises and myths of High Availability (HA) in the cloud. While selecting your cloud vendor, as a CIO you must be very clear about the HA options and solutions available in the cloud.
State of High Availability
As Jerry Melnick says,
"As IT looks to move their most business-critical applications from the data center to cloud and reap the benefits, they are confronted with a seemingly vast set of choices on how to assure availability and data protection during cloud outages. Sifting through the capabilities and promises the cloud providers market and understanding how they can use these with other technologies to achieve the required SLA's is a daunting task for even the most seasoned IT veterans."
As a matter of fact, the technology arm of a business must be very clear about the capabilities and shortcomings of its cloud vendor. Foremost to understand is in what ways do the cloud facilities are going to address your HA requirements. You must be aware of the gaps while formulating your comprehensive strategy with an aim to cover critical failures of components and timely and reliable recovery.
Going a little deeper in a technology design of an enterprise-critical application, it must be very clear what do application-specific solutions such as SQL Server availability groups, and cloud vendors are providing. As Jerry says,
"Availability is about reliably managing redundancy of all components of the application and infrastructure stack and recovering effectively.  Achieving reliable fault detection, reliable fault recovery, and covering the full scope of errors needed to be detected are essential for handling service outages. The cloud provides many facilities and resources that could theoretically be assembled to do all this. However, the practicality of designing, creating, testing, and maintaining a solution to accurately perform when you need it most is beyond most IT shops."
If you are clear about the challenges of creating a reliable availability and DR strategy from cloud components and homegrown designs, probably you are driving in the right direction.
High Availability Strategy
We must very clearly understand the key requirements for a highly effective HA/DR strategy includes the scope of coverage, a good provision of anticipating failures well in advance, and reliability of responding to those. As a matter of fact, challenges of developing custom designs from the cloud and on-premise environments are not easy to understand and tackle looking at the complexity and scope of the problem needing a quick resolution to support the objectives of a critical application with most appropriate SLAs. The primary goal of an IT solution architect would be to reliably protect business-critical applications while assessing commercially developed and market-tested solutions for HA/DR. HA/DR solutions by SIOS have been developed and enhanced over the years by best in the class industry experts who minutely understand the key issues needing immediate attention. Solutions like this are tested and verified thus ensuring reliable operations in any situation.
Basically, the key parameters to assess a great HA/DR solution are its capabilities to manage operations in a wide range of environments, workloads, and configurations. It is, primarily, important to restrict the variety and variations of technologies in an enterprise environment to ascertain the right kind of approaches to achieve HA/DR across the organization. This will, definitely require expert training and support for each approach that most of the organizations either fail to understand or ignore. In fact, multiple approaches would need development and execution of a number of methodologies to test and validate under various real-time situations like a wide variety of environments, multiple operation variables, and different use cases. Obviously, the implementation effort will increase with the existence of different technologies and approaches employed to HA/DR. So will the complexities. That is why certifications by AWS and Microsoft are essential for the complete technology stack.
High Availability or HA and DR go hand in hand
Looking at all these realities and possibilities, Jerry Melnick concludes saying,
"Traditional, commercial solutions such as HA clustering, have evolved and matured over many years. Their design uniquely addresses downtime by covering the full stack detecting and recovering from errors in the application, storage, network, or any level of the infrastructure layer. These capabilities give IT the flexibility to configure HA and DR systems using the cloud, cloud regions and zones, as well as physical and virtual data center resources, to reliably deliver the SLAs they need – so customers get their services and IT can sleep well at night."