Jan 16 2016 11:05PM GMT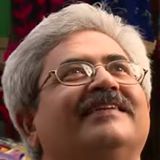 Profile: Jaideep Khanduja
Tags:
Apache Hadoop platform is quite versatile for the business world.
Apache Hadoop software platform for the purpose of business analytics is gaining momentum for last few years. Hadoop is among the frontrunners in handling very high volume data. Big Data analytics and Hadoop have become synonyms. Hadoop has proven its mettle when it comes to the requirement of using a large amount of the diverse business data. This data could drive from various internal and external stakeholders and associates. It could be customers, employees, contractors, social networks, social media and so on. In the case of most of the businesses, this data is not being taken care of in a structured manner. That is where the need is arising. IT managers need to take a call to move to Hadoop. Before you arrive at a conclusion, it is important to understand the value behind it.
When we talk of Big Data, Hadoop is a promising platform to manage huge data volumes.
It can manage data storage and real-time large volume processing with equal ease.
It is highly scalable in distributed storage and processing.
It is equally efficient and scalable for developing data-focused apps.
It is important to be clear about the business case to assess readiness to move to Hadoop.
Hadoop is strongly cost effective when the requirement is to capture, store and process unstructured data.
It is well suited for Big Data and IoT (Internet of Things).
It is always good to start with small. Run a pilot successfully to show its power to the management.
Businesses planning or have already invested in Big Data must taste the beauty of Hadoop to understand its value.
Companies that decided to move to Hadoop realized a substantial saving in the capital and operational expenses.
An additional point to highlight is the flexibility feature of Hadoop. It can talk back and forth with your legacy data with an ease.