May 26 2016 10:42PM GMT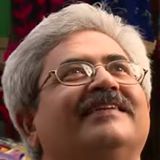 Profile: Jaideep Khanduja
Tags:
Analytics has a tremendous amount of power. This power is not always constructive. It can be destructive too. It all depends on data based on which it is being done, the time frame during which it is being done, results you draw out of it, and people who have to take decisions based on this. If all these factors are synchronized well, you can get wonderful results out of it. And if any of the factors goes out of sync the results drawn can lead to haywire.
Analytics has a tremendous amount of power
Analytics has an ability to redefine your business model to such an extent that it becomes the biggest catalyst of growth. With so much being talked about technology, data visualization, 3D printing, Hadoop, data warehouses, cloud computing etc. across the globe, it is important to take a technology-centric approach where the solution is pushed rather can getting it otherwise. Though organizations have been accessing these technologies but very few of those would be sure of what to do with it. Operational and financial data is the biggest resource to get greater insights and objectively drawn business value with the help of Analytics. Such is the power of analytics.
The power of Analytics is not always constructive
Big Data is the next big thing being discussed aiming to solve big problems. In an act to be part of Big Data initiatives, companies have become overstressed how to use their data. In this race, they have lost the art of using the data at their fingertips. Therefore, to solve all important, high-risk or high-value problems and propositions reliability has gone somewhere else. To measure the value of a business, analytics can play an important role. But more than that analytics must add value to the business. It must help business in combating big issues like high absenteeism, overtime reduction, an increase in production, customer satisfaction, revenue growth, quality enhancement, timely deliveries, and so on.