Mar 31 2015 8:06PM GMT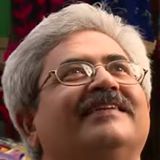 Profile: Jaideep Khanduja
Tags:
To continue with previous articles on analytics, let us assume that we have a problem statement in place and relevant data for churning is available. Remember that the data for analytics is always voluminous as with a small chunk of data appropriate results can't be arrived upon. So once you have this large data with you first thing that is required is data exploration. Data exploration is nothing but an exercise to get acquainted with various aspects of the data.
First to know is if you have all the relevant fields available in the data or not. If something is missing, an alarm is to be raised to get fresh data with complete fields. The second aspect is to know if the data in those fields is relevant and executable or not for driving out your conclusions or not. For instance, the data field may have data in text form while you would need it in numbers. So what field's data needs to be converted to what form is essential to understand.
Data exploration basically to know what all is there in your data. Understanding of datasets, variables, and their business corresponding meanings. Remember that time spent here in doing this exercise is worth rather than creating confusions at a later stage. Understanding the data period is also very important. You must know if the data with you is of what period. Once it is done, ascertaining of the quality of data becomes a bit easier. At this juncture, you have to ascertain what data that you required is missing.