Mar 31 2015 7:33PM GMT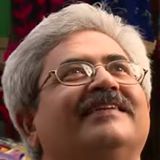 Profile: Jaideep Khanduja
Tags:
As we all know analytics is purposeless if objectives are not clear. There has to be a problem statement to start your exercise in analytics. Another critical aspect is the data. If you have a problem statement very clearly defined, but relevant data is not there with you, then the whole exercise can go waste. The data has to be substantially large in size in order to arrive at the right kind of conclusions and results. So basically we have learnt three basic ingredients for Analytics as below:
1. Problem Statement
2. Relevant data for churning
3. Substantial data
Once you have these three ingredients in place, you are ready to start your journey in analytics to draw out conclusive results in a very objective manner. At no point in time, you will be able to get hundred percent clean and complete data for your exercise. In real world whatsoever precautions, you take, you are bound to have some or the other shortfalls in desired data. That is why you have to take some assumptions. One thing to keep in mind is that higher the volume of assumptions, lower will be the chances of correct results. The results have to as near to correctness as possible, even though, the data might not be there in terms of perfection and completeness.
So it is important to present your assumptions while presenting your final results. The process of churning of data in terms of using analytics tools might vary from problem to problem and person to person.