Aug 21 2009 10:00AM GMT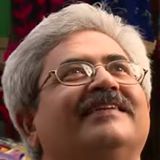 Profile: Jaideep Khanduja
On LinkedIn an IT projects guy posted a question about plus and minus of outsourcing software testing for his software project. After getting 12 replies from various experts he posted his intention behind this question. The intention was to outsource development and testing to two different vendors ('slicing' in his terms) so that they maintain a self-check on their performance and resultant.
My next post immediately after his last post regarding his intention was that if he had clarified this right in the beginning at the time of posting his question, he would have got better replies rather than experts posting their views on pros and cons on outsourcing 'testing' or not.
Well my last post said there the same. And I added – "if you are slicing – then make 10, 20 or more slices and distribute it among all your vendors. This will also call for more self-checks"
What is your take on this?