Jan 28 2012 1:12PM GMT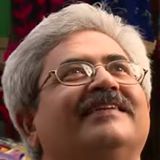 Profile: Jaideep Khanduja
As per a report published by Info-Tech Research Group, in last two years there is a meagre 15 percent of organization across the globe that have been able to finish projects within the projected limits of time, budget and scope. It is really good to see that somewhere some group is able to achieve with some proven or innovative kind of strategy, philosophy and tools. But it is bad that the percentage is too low.
Why is it not possible for all projects to have a good ending meeting all desired targets and achieving a high level of success? This research report identifies four major buckets that cause project failures. It also helps in identifying those four categories of failure traps and how to prevent getting into those traps.
There are different ways of looking at it. You start a big project, follow some preset methodology by forming a strong team and adhere to your plans. Success usually doesn't come by fluke. It involves a big amount of every step introspection and team discussions. It never happens that everything goes as per plan. Some failures, hiccups or roadblocks do arise but that doesn't mean that this is the end of road.
A proper management and mitigation of internal and external opposing forces paves a smooth path for project roadmap and ultimately a grand success. At the end of the day what matters most is where do you decide to fall in during your project life-cycle – in a small chunk of 15% successful companies or the other side.