Jun 24 2011 6:06PM GMT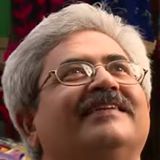 Profile: Jaideep Khanduja
There are good programmers and there are good testers. But in 99% of cases good programmers are not good testers and in 100% of cases good testers are not good programmers. Whats exactly would stop a good programmer to be a good tester. Three years back I wrote a post on this titled "What stops a Good Programmer from being a Good Tester – 8 Reasons.
That was my first post on ITKnowledgeExchange.com. The topic and contents of the article came right from my heart as this pain I was facing for many years during my exprience as a developer in my early years and then later after becoming the head of QA/QC.
The post talks about eight activities if done by a developer can turn him into an as good tester as a developer he or she is.