Oct 16 2011 6:50AM GMT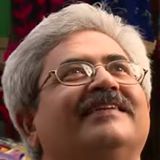 Profile: Jaideep Khanduja
This is a project of its own kind. A unique and innovative project focused on electronic recycling, computer recycling and any other type of eCycling services to its clients starting with a free consultation to understand the basic requirements of the client and some kind of assessment or scope of work thereby guiding the customer to move in right direction with all kinds of safety measurements, ensuring complete satisfaction.
Logically the concept is that of Value Recovery which means that all of the green initiatives taken by your organization in the past or being undertaken currently are not required to be counted or taken as a waste of resources. If the green initiative is completed and the resources utilized have reached their end of life stage, their value can be recovered in a way with the help of recycling initiative to convert your old used material into a useful and valuable revenue stream.
A large organization engaged in providing recycling services to big corporate businesses has to be capable of having sufficient resources and skilled manpower to manage almost any kind of waste or end of life material. Its processing of material capability also has to be enormously faster so as to cater to higher amount of businesses. That way the customer also recovers their end of life material's cost faster.
The company providing such essential services must also ensure complete security of data while destroying their electronic media whether it is done on-site or on a remote location in any volume. This service also delivers a solution to an unnecessary space being occupied by wasteful stuff. ecycling basically comprises of two alternatives when it comes to recycling of electronics items that have reached to their end of life stage. Such electronic items can either be demanufactured or undergo a shredding operation. Demanufacturing is nothing but the dismantling of the electronics items in a manual way so as to segregate the reusable components from totally waste material. This has to be done in a very careful manner so as to keep the usability of the material intact that can be sent to the second hands components market. Shredding is done where the effort is higher in demanufacturing as compared to the value of the reusable components that can be recovered.
Corporate e waste involved lots of electronic recycling as the use of computers and electronic media has increased tremendously across the globe. it is better if the service provider takes care of any sort of components to the last level instead of taking further services from a third party.