Jul 14 2011 6:05PM GMT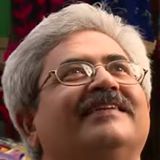 Profile: Jaideep Khanduja
An extra mile of testing effort spent at initial level saves lot of efforts at a later stage. Minor hiccups passed over to customer too sometimes create big issues depending on their frequency and volume of occurrence.
Imagine a small fly in the sweet dish being taken by a customer after an n-course meal will create a big havoc for any good restaurant. It is different if customer acts as blind and ignores a small piece of hair found in the meal thinking that his own hair from head might have fallen in the dish while having his meal.
Similarly a user sometimes ignores a minor error encountered while using an application thinking it might have occurred due to lack of knowledge about the usage of product. User might think during initial phases of product usage that probably the problem might have occurred due to his non adherence to proper steps following.