Sep 8 2015 9:31PM GMT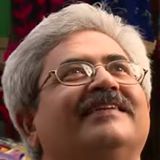 Profile: Jaideep Khanduja
Tags:
In one of my recent posts, I raised certain points on how critical it is for your organization to adopt enterprise mobility solution. Definitely, the organization that has a higher number of field staff, can't afford to live without a mobility solution. Sales and Marketing are in any organization and the people working in this arena are mostly on the move. Then there are top management executives that are also part of the 'on the move' group because of meetings, discussions and lot of other activities happening at various office locations. A study shows that if there is more than 20% of your task force in the field most of the time, and if there is no enterprise mobility solution in place, the impact on business is higher in terms of quick actions and faster resolutions. That is why any organization having a good amount of task force in the field need to ensure a good enterprise mobility solution in place.
What all an enterprise mobility solution must provide? Let us discuss some salient features of a good enterprise mobility solution and how it can empower you to transform your business in many aspects:
1. It must be capable of covering all your field related operations – business processes, workflows, etc.
2. The app must have a strong application, database and report servers to support swift flow for multiple end users accessing the app from various geographic locations. These transactions could go to the volume of millions in a single day and concurrent volume at any moment of time also needs to be taken care of.
3. Growth in clients and geographies could lead to different time zones and hence your support team would now require working in shifts so as to cater to different time zone customers in a swift manner.
So, while zeroing on best solution for managing your on the move task force and field operations, ensure to take care of above points besides ensuring that it caters to your business needs as per your process flow. Look at the customer base that will give you fair amount of idea on the versatility and flexibility an available solution can provide.

In next few posts, we will discuss which solution would be better to manage your field task force and related operations – in-premise or on the cloud?