Jun 26 2011 6:51PM GMT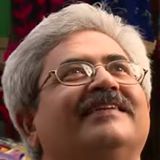 Profile: Jaideep Khanduja
Each bug in the software costs. The first hidden cost is the developers time that could have gone in a neat code, except goes into embedding a bug in his code. This all happens unnoticingly. No developer intentionaly writes bugful codes. It happens inherently due to a set of fixed development creiteria or pattern in developers. A blog about "A Linear Approach of Cost Estimation of Bug Fixing for Various Software Projects" focuses on need of estimating or rather evaluating overall cost of a bug right from its insertion to identificaiton to fixing to verification.
When a developer fixes a bug there are some chances of not fixing it completely, or generating another bug while fixing an existing bug. Similarly a tester while testing a software also has a chance of leaving a bug unnoticed, or identifying and reporting a bug wrongly. In either case it it the product and project that suffers most. A tester needs to be extra careful while testing whereas a developers needs to be equally careful while writing code. While verifying a bug fixed reported by development team, the tester need to ensure not only the reported bug fixed but also ensure that no other negative impact has arisen.
For that purpose a tester needs to adopt another approcah discussed in my earlier blog titled – "Progressive Software Testing Approach by acquiring Soft Skills – Step by Step" in which an emphasis on certain essential soft skills has been highlighted that becomes catalyst to software development and testing process.