Jun 25 2011 6:15PM GMT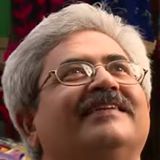 Profile: Jaideep Khanduja
Every Bug has a cost to fix and for that sake to report too. It takes someone's time (tester's) to find out the bug in a software product. It takes another piece of time to write and report it to development team who in turn is responsible to fix the bug.
Fixing of Bug again takes time as developer needs time to understand what wrong has been built or what scrap is to be removed and in its place what useful code is to be written and kept. There are various approaches to calculate the cost involved in this complete cycle.
The bug reporting and removal cycle does not stop with reporting by tester and fixing by developer. The rectified piece of code goes back to tester again to verify and confirm that it has been fixed. Tester has further to investigate and confirm that while fixing of this bug, developer has not created any other bug that impacts application functionality or usability.
An approach known as Linear Approach of Cost Estimation of Bug Fixing for Various Software Projects can help project team in ascertaining the preposition of accepting a leverage of developing bugs in software in place of a neat product.