Jul 17 2017 9:49AM GMT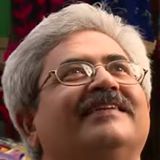 Profile: Jaideep Khanduja
Tags:
Dr. Kapil Dev Singh, founder, and CEO, Coeus Age talks during VeeamOn Tour 2017. Creating an Always-On Enterprise is prime for every business. So needs to be IT availability for Always-On. Always-On means high availability Enterprise. Consumers are changing. The Internet is a great enabler. It has democratized everyone having access to the Internet. This leads to a collective voice. In no time a simple post can become bigger. An email is always one dimensional. Internet posts are two dimensional. Today people spend most of their time on the internet. Most of the things are happening through the internet. Where and who has changed to how and why. Consumers are gaining ground. Similarly Always-On in gaining ground. Almost 40 percent of Americans now work from home. That is offering demand of Co working space.
Earlier it was 9 to 5 and in office. Now it is anytime anywhere to become an Always-On enterprise. Your laptop and smart devices have become your virtual office. Concepts of the holiday, no working day, no data available, service unavailable cease to exist if a business has to survive. There are critical businesses where if their Network is down even for 15 minutes, their entire months business is washed out. A platform like NSE can afford to be down. The deep structural shifts are happening. During 2000 business growth, linear expansion, resource slack were important. During 2009-2013 it was about business sustenance, core defense. Now it is all about business agility, risk management, and efficiency. Business priority is operational efficiency. You need to convert disruptors to value creators.
Always-On Enterprise Is A Big Challenge
There are some classic examples of Always-On Enterprise. New Zealand airlines were in the loss for ten years and today they are one of the most prominent airlines in the world. In fact, it is all because of digital adoption. What is always-on? Your input, process, and output have to be Always-On. An organization's processes must be agile to support the experience of the stakeholders. A break in process or a slow process impacts the experience. The currency for all this is nothing but data. It depends on the degree of automation and integration of various organizational processes. It requires leadership, capability, and strategic focus to create it.
As a matter of fact, Digital technologies, application overhaul, IT architecture overhaul, IT efficiency, IT security/BCDR, IT assets consolidation, internal IT usage, outsourcing are some of the emerging technologies and strategies. Rather, 9 out of 10 Indian enterprises may not be ready for an Always-On paradigm. In addition, Flirting, building, converging, transforming is the paradigm shift in application development from 2014 to 2017. In fact, It is important to work fast for any business to become an Always-On Enterprise. Because that is going to be the key to survival in this tough competition.