May 8 2017 9:29PM GMT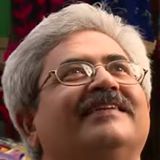 Profile: Jaideep Khanduja
Tags:
I recently had the opportunity to speak with Altaro's Co-Founder and CEO, David Vella and Co-Founder and VP of WW Sales & Marketing, Stephen Chetcuti Bonavita, during their North American launch of the company and the general availability launch of its VM Backup version 7.
Q) Could you briefly introduce Altaro – the elevator pitch – the company, its technology and target customer(s)?
Altaro Software is a leading developer of Virtual Machine (VM) backup and recovery solutions, with their flagship product Altaro VM Backup, a high-performance backup solution specially developed for small and mid-market businesses. Specialized in backup for virtualized environments, Hyper-V and VMware, Altaro aims at delivering a fast, full-featured yet affordable backup solution and is equipped with an outstanding, personal support team, determined to help the clients succeed in protecting their environment.
Having a network of over 6,000 IT resellers worldwide, Altaro is heavily focused on building a global channel to deliver its solutions to SMBs worldwide.
Q) You recently launched Altaro into North America – what prompted this move?
While our headquarters are in Europe, from the outset, we've been very focused on selling our products to an international audience, in fact, we have over 30,000 customers using our software around the world, out of which 40% are based in North America. North America is one of our fastest growing markets, therefore it was a natural progression for us to focus on North America.
Q) And, you launched a new product: VM Backup version 7 – what is it and what's new?
With the launch of Altaro VM Backup V7, Altaro introduced the best deduplication in the industry, Augmented Inline Deduplication™ of backups across VMs and boot from backup. For customers, this means much lower storage requirements and significantly lesser data to be transferred, with a resulting dramatic saving in bandwidth – resulting in storage savings of 63% to 96%. Moreover, with more VMs backed-up, customers enjoy a dramatic increase in storage costs.
Q) Competitors? Who are they and what differentiates VM Backup version 7 from their solutions?
Veeam is the most well-known player in the industry, however their solution is complicated and built for the Enterprise customer rather than the SMB, this means that it is much more difficult to use, much more expensive to purchase and includes many enterprise level features which the small and mid-market do not need to use or do not need to pay for. Altaro's solution is built from the ground up for the SMB, which means that customers get an easy to use, affordable product which will allow them to be up and running quickly. Altaro's deduplication technology is also up to 50% more effective than Veeam's which means more cost savings on storage requirements.
Q) Anything else you wish to add?
We also recently rolled out a groundbreaking new Cloud Management Console for customers and partners to monitor and manage all their Altaro VM Backup installations from a single online console. More info at http://www.altaro.com/vm-backup/cloud-management-console.php
Q) Where can readers go to learn more?
For more information on Altaro VM Backup click here or download your copy of Altaro VM Backup (30-Day trial OR Free, forever for 2 VMs) here: http://www.altaro.com/download