Mar 26 2014 8:33AM GMT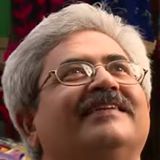 Profile: Jaideep Khanduja
Taking further on from few of my earlier posts on Project Plan and Project Management –
Project Plans having no Place for 'Documentation Process' Compromise with the Quality
Project Plan Is A Combination Of Gut Feel Guess Work And Objective Calculation
Project Plan and Project Plan Monitoring Are Two Different Entities
If Plans Lead to Hiccups Project Should be Executed in Without Plans
Here is some more insight on Project Planning:
Any project when goes in its execution phase, gets bundled with a set of assumptions, is a well-known fact. These assumptions vary on the basis of different factors that control a project. So we need to understand how do we tackle a situation where a live situation to go active in a few days/ weeks/ months from now is dependent on certain factors which are hypothetical in nature. There is a conflict already built, if you really notice, between a real and a hypothetical environment where both are banking on each other for making it a success.
It becomes quite important to understand what those hypothetical situations are known as assumptions, and what the basis on which it is being built. A classic example is team sizing which is decided on the basis of scope of work and past experience in handling similar kind of situation. For example it is worked out that the total effort for a particular task of development is say 20 man days and this development work is to finish in 5 days thereby deriving a requirement of 4 persons to be deputed for this particular task. Now important to know is the task itself – whether it is possible to split in 4 equal portions and handover each portion to each of the developer to finish in 4 days each so that one day is kept as a buffer, or the job is sequential where the second person can work only if first has completed the first portion.