Feb 28 2019 8:21PM GMT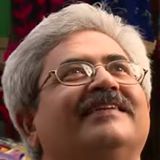 Profile: Jaideep Khanduja
Tags:
Artificial Intelligence and Machine Learning (AI and ML) can act as a boon for an organization. It all depends on the appropriate use cases and their deployment. It is still to ascertain whether organizations prefer specialists over generalists or vice versa? Does an organization prefer full-time employees responsible solely for IT infrastructure? Or there is a shift from specialists toward generalists? Is manpower increase directly proportional to the increase in workload? Especially in IT organizations? I think it is not so. Despite increasing workloads, the ratio of new specialists is significantly low. That means specialists within the organizations are being asked to becomes generalists. That is because a generalist can take care of two or more than two different nature of jobs easily. While a specialist keeps himself stuck to only a specific nature of the job. That is where the significant role of AI and ML comes in.
As a matter of fact, tagging people as specialists have their own merits and demerits. More demerits, I think. But in most of the organizations, IT professionals have to do more with less. Deliverables are increasing. Timelines are shrinking. And expectations of top management are on the rise. In that case, the only savior of an organization is to take help of AI & ML. It is necessary, thus to get in products that are either capable to capitalize on artificial intelligence and machine learning. Or those can be made capable of with a little of tweaking here or there. Once this starts happening, the IT staff will be able to predict problems well in advance. Rather, in some cases, it could be well before the problem occurs. These products, in fact, provide a simple way to manage infrastructure in a better way. Basically, automation is the only possibility.
AI and ML need to be capitalized fast
In order to avoid the complexity of finding highly skilled specialists and to save a substantial amount of recurring cost to the organization, AI and ML is the solution.