May 29 2019 10:23PM GMT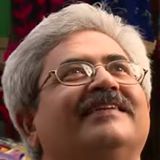 Profile: Jaideep Khanduja
Tags:
Book 1:
Agile Testing: A Practical Guide for Testers and Agile Teams by Lisa Crispin and Janet Gregory
Synopsis from Amazon:
Two of the industry's most experienced agile testing practitioners and consultants, Lisa Crispin and Janet Gregory, have teamed up to bring you the definitive answers to these questions and many others. In Agile Testing, Crispin and Gregory define agile testing and illustrate the tester's role with examples from real agile teams. They teach you how to use the agile testing quadrants to identify what testing is needed, who should do it, and what tools might help. The book chronicles an agile software development iteration from the viewpoint of a tester and explains the seven key success factors
of agile testing.

Readers will come away from this book understanding

How to get testers engaged in agile development
Where testers and QA managers fit on an agile team
What to look for when hiring an agile tester
How to transition from a traditional cycle to agile development
How to complete testing activities in short iterations
How to use tests to successfully guide development
How to overcome barriers to test automation

This book is a must for agile testers, agile teams, their managers, and their customers.

The eBook edition of Agile Testing also is available as part of a two-eBook collection, The Agile Testing Collection (9780134190624).
Book 2: More Agile Testing: Learning Journeys for the Whole Team (Addison-Wesley Signature Series (Cohn)) by Janet Gregory and Lisa Crispin
Synopsis from Amazon:
Janet Gregory and Lisa Crispin pioneered the agile testing discipline with their previous work, Agile Testing. Now, in More Agile Testing, they reflect on all they've learned since. They address crucial emerging issues, share evolved agile practices, and cover key issues agile testers have asked to learn more about.

Packed with new examples from real teams, this insightful guide offers detailed information about adapting agile testing for your environment; learning from experience and continually improving your test processes; scaling agile testing across teams; and overcoming the pitfalls of automated testing. You'll find brand-new coverage of agile testing for the enterprise, distributed teams, mobile/embedded systems, regulated environments, data warehouse/BI systems, and DevOps practices.

You'll come away understanding

• How to clarify testing activities within the team

• Ways to collaborate with business experts to identify valuable features and deliver the right capabilities

• How to design automated tests for superior reliability and easier maintenance

• How agile team members can improve and expand their testing skills

• How to plan "just enough," balancing small increments with larger feature sets and the entire system

• How to use testing to identify and mitigate risks associated with your current agile processes and to prevent defects

• How to address challenges within your product or organizational context

• How to perform exploratory testing using "personas" and "tours"

• Exploratory testing approaches that engage the whole team, using test charters with session- and thread-based techniques

• How to bring new agile testers up to speed quickly–without overwhelming them

The eBook edition of More Agile Testing also is available as part of a two-eBook collection, The Agile Testing Collection (9780134190624).