Sep 30 2014 9:48AM GMT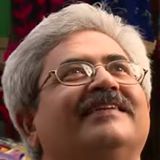 Profile: Jaideep Khanduja
Tags:
Agile Projects require frequent meeting with all critical key stakeholders. The rule of the game is as follows. These meetings have to be of short duration, as crisp as possible and talk only about the scope of work defined for the period after last meeting and before this meeting. There might be a need of discussion of 'change' in terms of plan, scope and timelines. Important is that all stakeholders must attend every meeting so as to avoid and gaps that create killing bubbles in the main streamline of flow in the pipe. Prefer to have an hour's meeting at least every alternate day and throw away the concept of a single weekly or monthly meeting in the dustbin.
Agility needs continuity and connectivity on a regular basis. It cannot compromise with its basic fundamentals. If all above is not adhered to in an Agile Project, then it should not be called Agile at all. Empowerment is another key factor in an Agile project. The complete process of ownership and approvals has to be least bureaucratic. There has to be no queues for approvals. No waiting. And no long process. Teams are empowered to steer and drive on their own. Each team (or rather each stakeholder) is empowered to take quick calls.
Important factor is to keep everyone aligned for any fresh calls taken in terms of 'new', 'alternate' or 'drop' with a clear disclosure of purpose behind it. Every such change has to happen for a 'good'. Still the ultimate goal reams same for all stakeholders and well aligned with the individual team and member goals. No repetitions, no follow ups and no alerts. It has to be a free flow and well streamlined.