Jun 26 2016 11:13PM GMT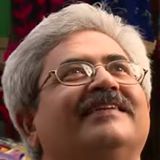 Profile: Jaideep Khanduja
Tags:
It is important to understand the fundamental approach of Agile Software Development. Once the basic elements are clear it becomes easier to adopt the methodology and move in right direction. The journey of Agile Software Development starts with a vision. There has to be a vision to clearly inscribe the requirements and purpose of this particular piece of software (the application for example) under development.
The journey of Agile Software Development starts with a vision
The vision helps you in finding out the gap between "what is" situation and the desired situation. This gap is called product backlog. The product backlog is the key driver for the whole journey. The journey ends with the successful launch of the software application.
The product backlog is like a long piece of a bun that is cut into smaller pieces that are used to make burgers. In agile terms, these smaller pieces are known as sprint backlog. Each spring backlog is like a raw piece of bun that is to be processed to prepare a bun with the help of requisite ingredients. Each pair of the bun is converted into a burger by putting several ingredients between the two buns and it undergoing a processing. Once the burger is ready, it is called a potentially shippable product in Agile terms.
Each sprint backlog undergoes some amount of planned work. This is called Sprint. Each sprint runs for 2-4 weeks depending on the size and amount of the sprint. There are two resultants of any sprint. There is a resultant shippable product that is equivalent to a finished burger that can be sold in the market. In this case, the shippable product can be handed over to the customer. If there is a gap in the finished backlog and planned, it is added in to the next sprint backlog. Usually, it does not happen. The planning and sizing of a spring backlog is defined so accurately that in normal conditions, it is achieved 100%.
To ensure the monitoring and controlling of a sprint, a daily scrum meeting is held every 24 hours.