Jan 31 2017 11:31PM GMT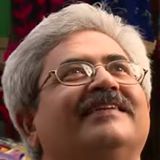 Profile: Jaideep Khanduja
Tags:
Though there are a number of project management methodologies, not all fit into Agile Project Management Methodologies. While you adopt the Agile approach, it is important to understand how to start, conduct and finish a project in that prospect. The top most priority, as per first principle is to satisfy the customer through an early and continuous delivery of valuabe software. As I always recommend, a software is useless if it does not cater to business needs. The sole purpose of a software is to enhance business process thereby saving time, money, and manpower. It should always aim to add value to business.
When we discuss Agile Project Management, let us look at Principle number two. It says we should welcome changing requirements howsoever late they come during ddevelopment. Remember that if a change is adding a big value to customer, go for it. It talks about a non-rigid approach. Principle number three mentions about delivery. It says you must deliver working software frequently. This iteration can vay between a fortnight to a month. The shorter the timescal, the better it is. But remember, there has to be substantial value in the piece you are delivering. It should not be just for the sake of it.
Agile Project Management Methodologies
The next principle in agile project management talks about collaboration. It says business key users and developers have to go hand in hand throughout the project development phase. In fact, I would add quality to this from the latter end and management from the former end. The next principle talks about space. You need to provide space to your team members. Only then you will get what you intend to.
This is a beautifully curated article. I would recommend every one who has interest in project management must read it. In fact, it will provide great insights for agile project management methodologies. In fact, the article is quite simple to read and adopt.