Jun 29 2014 8:38PM GMT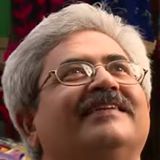 Profile: Jaideep Khanduja
Tags:
If comparison is done on the basis of success rate between the traditional orthodox project management and project management with Agile methodology, it is more than 50% of gap between the two, worldwide. What it means is that when you adopt agile methodology to manage your software project, your chances of winning the game increase because the methodology itself drives you in such a manner so as to enable you and your teams to get geared to achieve your milestones in a timely manner. What was happening earlier when Agile was not introduced in project management was that the failure rate was pretty higher and on top of it the reasons for failure used to be so prominent and powerful that a firm belief used to build up to accept these failures with open arms.
Gradually companies and corporate world started realizing that acceptance will do no good to both ends. Some transformation was required to be brought in to get into the crux of reasons for failure and then overpowering these reasons to convert failure into success. What Agile brought in was 'harnessing over unpredictability'. Unpredictability was the most prominent reason that used to cause failures in traditional project management. This unpredictability used to happen in various shapes and forms; and during various project phases.
Agile is not a magic. It is merely as systematic and disciplined approach to focus on 'micro' parts of an elephant (project) rather than focusing on the wholesome and thereby losing control over it. Agile is a good learning for any project manager to get over the devils of a project.