Feb 8 2015 9:44PM GMT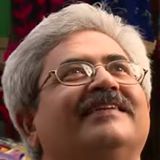 Profile: Jaideep Khanduja
Tags:
If someone says Agile is faster than waterfall, it is right. If someone says Agile is less costlier than waterfall, then also it is right. But it is right only in context when the complete lifecycle cost is compared. Overall iteration costs might be higher in case of Agile but since there is less rework at later stage, it covers up the extra cost being incurred. There is a silent bomb that is always ticking in Agile methodology. If a fault or defect is not caught in time and comes into notice at a later stage, the bomb explodes and makes the complete project haywire.
But chances are quite bleak of such a consequence because at the end of each iteration, each qualified result is got vetted by the customer thereby taking a sign-off. That reduces the chances of any leakages to come into notice at a later stage. It is the rigidity that waterfall carried resulting into more chances of failures. It is the flexibility in Agile that ensures small wins into a bigger win. Moreover it also depends on a project, organizational behavior and desired outcomes.
Another boon of Agile is regular engagement, response and small closures that lead to bigger closures. The rigidness in waterfall says requirements finalized once cannot be changed, while in Agile the customer requirements are confirmed and reconfirmed on every iteration.
That is the beauty of Agile.