May 28 2016 11:52PM GMT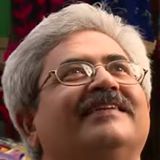 Profile: Jaideep Khanduja
Tags:
This is the last post in the series of discussion with Shawn. We talk here about advantages to Agile eCommerce development over Waterfall eCommerce development, It all depends on the risk appetite of an organization that builds the courage to take Agile eCommerce development or Waterfall route as project management approach.
Advantages to Agile eCommerce development
6. What are the advantages to agile over waterfall eCommerce development?
Agile project management approaches are gaining in popularity – and for good reason. Without some agility in your project approach, you risk wasting resources and time developing a product that does not meet the needs of your audience.
Overall, companies that operate in a highly innovative space and are comfortable with a moderate level of risk are well-suited for an agile eCommerce approach. The more comfortable you are with embracing change, taking risks and iterating based on customer feedback, the more agile your approach should be.
On the other hand, if you work in an industry that is highly regulated or risk averse, you may be better suited with an approach that is more aligned with waterfall. Just keep in mind that waterfall projects tend to take much longer–think years–versus an agile project approach, which focuses on rolling out a minimum viable product (MVP) very quickly and iterating frequently based on customer feedback and market conditions. Agile approaches often keep you far ahead of the competition because you can release the new version of your product or offer several times throughout the year.

7. How important is Salesforce in CRM and project management?
Salesforce is the holy grail of CRM technology. It is the largest cloud software in the world and its growth is evident in its latest earnings statement, where it's revenue rose to $1.92B from $1.51B in Q1 2016.
In terms of project efficiency, Salesforce helps our clients manage their customer relationships more effectively, especially when they do commerce natively on Salesforce. It saves them time because they use one technology for all customer interactions, and they can gain a 360-degree view of the customer experience–from marketing to sales to commerce activities.
The ability to customize permissions and responsibilities based on a person's Salesforce role and have a holistic view of the organization from top to bottom makes it much easier to strategize, communicate, delegate, and prioritize.