Aug 25 2013 12:00PM GMT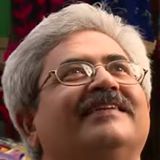 Profile: Jaideep Khanduja
During the recently concluded Agile 2013 event in Nashville, besides other agendas, one prominent one was Agile 2013 Industry Analyst Panel Discussion. Panelists included:
Thomas Murphy – Research Director, Gartner, Redmond, WA USA: Thomas Murphy's top agenda is to ensure development and delivery of software in most efficient and effective manner. For that his spectrum keeps zooming around all phases of a project life-cycle starting from requirements analysis to development and testing to quality delivery to the end customer. He prefers to achieve his these goals by adopting collaborative techniques and agile practices. He focuses on alignment of an organization keeping pace with rapidly changing environmental factors impacting business. For that he vouches for more and more usage of mobile and could technologies. Thomas provides his expertise to IT chiefs of software development companies and thus carries a first hand experience of reality of life in these scenarios.
Tom Grant, PhD – Senior Analyst Serving Application Development and DElivery Professionals, Forrester. Tom Grant takes care of guiding, grooming and mentoring organizations/ professionals engaged in development and delivery of applications. His strong forte is the areas of development and delivery of application that tackles with innovation processes. He has mastered the art of balancing Innovation, Agile, Product Management, Social Media, Product and Productionisation, application life-cycle management, business requirements and analysis, and embedded software.
Melinda-Carol Ballou – Program Director, Application Life-Cycle Management & Executive Strategies, IDC: Melinda Ballou manages thought leadership, research and analysis via exhaustive research on application life cycle management (ALM). Her main focus remains on software life cycle – where she goes in depth of each and every processes followed and the way those are managed. Her other agendas include software quality and software governance. She provides her expertise via consulting to organizations engaged in delivering applications or which are having large in-house setups.
Chris Rommel – Embedded Systems Practice Leader – VDC.
Agenda: The agenda of this panel discussion was to explore latest trends across the globe being followed and what are the best practices that are emerging out of it for Agile Software Development.
Here is the link to the Panel Discussion: http://www.agilealliance.org/resources/learning-center/event-agile2013-industry-analyst-panel-discussion