Jul 26 2015 9:31PM GMT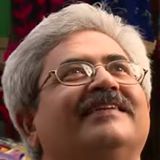 Profile: Jaideep Khanduja
Tags:
After completion of every project, as a project manager, you need to introspect to find out few answers. All projects might not end on a positive note. A project that travels its complete path without a single deviation to its timelines or financial guidelines can be termed as 100% successful. But it usually never happens or might be happening at a very low percentage. There are certain leverages set for any project at its beginning. If these ascertained leverages are consumed completely and still the project completes on a satisfactory note, you still will be able to make yourself and your management happy. But any extensions beyond this will definitely will get you in a sorry state not only internally but to your customer too.
The most important question that you need to ask yourself is the result of the equation of the project results versus the resources utilized. One thing is quite clear that you are bound to get a good result only if the project has been finished well within the stipulated time with no increase in financial and manpower budgets. A very interesting point to ponder here is that great learning come through bigger failures only. So even if you have failed in a project, sometimes, fpr those few failed projects if you ask yourself – Was it a good use of resources? the answer might come in positive.
Certain failures in projects ensure a no failure state for a long time to come. Such failures act as insurance for the forthcoming projects.