Nov 30 2016 1:16PM GMT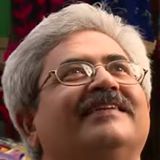 Profile: Jaideep Khanduja
Tags:
Advanced Analytics can't happen without Big Data integration. In fact, big data integration is the key to achieving advanced analytics. Big data has a tremendous scope. As a matter of fact, organizations that use analytics gain huge competitive benefits in terms of reduced costs, enhanced production efficiencies, reduced risks, and so on. Employing advanced analytics throughout your enterprise increases these benefits manifold.
Having right tools is much more important for any enterprise before deploying advanced analytics. If you are new to big data you must understand it's nitty gritty well. The concept and volume of processing change completely. You need a support of innovative tëchnology and build advanced decision-making capabilities.
But before anything else you must assess your current level of integration among key business applications. This includes legacy applications that are actively operational and driving business values. There have to be least troubles in terms of infrastructure. If rest everything is smooth, you can take a decision of scaling up. With so many criṭical things happening around, it might confuse you where to start. Big data comprises of huge volumes of structured and unstructured data derived from various sources. In fact, never try untested tools when dealing with big data across business units, data centers, and other sources.
Advanced Analytics needs Big Data Integration
As a matter of fact, there is a difference between advanced analytics and business intelligence tools. There are multiple applications including ERP running in a small organization. If all these applications are integrated well, the organization can easily build a crisp dashboard providing realtime view of business. This can help them getting timely insights for decision-making. Firstly, be clear about your objectives. Secondly, your goal must be to gain better outcomes in a measurable manner. Theefore, it is critical to identify your data sources. Asess you data pipe sizes, infrastructure, and other technology areas.
In the nutshell, the success of your advanced analytics project will purely depend on your ability to capture data and your integration infrastructure.