Feb 28 2014 10:45PM GMT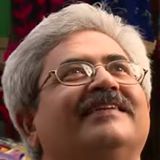 Profile: Jaideep Khanduja
Test strategy, test plan, test schedule, test cases and test scenarios – everything go haywire if test schedule goes for a big deviation thereby disturbing the complete timelines of project. Definitely there should be no shortcuts taken for testing of a product thereby creating leakages that could lead to disaster at a later stage, but also important to allocate sufficient time for testing. Putting pressure on testing to finish it in time or rather before time because development plan got overshoot, is not a justifying phenomenon for product or customer.
There are many instances when testing goes for exceptions. In those cases the final test report submitted to development team must clearly state the deviations taken in the test plan along with appropriate reasons, and anticipated shortfall in coverage of testing. Someone in the Risk Management team must look at this report very carefully and find out the risks arising out of it. A proper mitigation plan needs to be chalked out depending on the risks and the severity arising out of these risks.
At times development team might have a confusion over a bug reported and/or they might not be able to simulate the same bug. Test team's role becomes important in these cases to explain the same to development team for such reported bugs.