Nov 25 2011 8:13PM GMT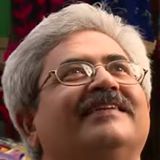 Profile: Jaideep Khanduja
You need not have a magic wand in your hand to accelerate your project in terms of financial savings or time saving. Logically if you see, any component of a project, I mean any member of a project, working on project at any level, can contribute in accelerating or pushing his/her project in right direction without coming into highlight or trying to get noticed about it.
Actually if you see, it does not matter to come into limelight to do anything good and considerable that able to enhance your project's progress. Any breather is always welcome while climbing on a hill. A team working on a project is almost like doing an uphill task and a small dose of oxygen works wonders at that time.
It is not difficult to take a lead in this aspect and provide a breather first to your team members rather than waiting for others to take a lead.