Mar 29 2010 10:21AM GMT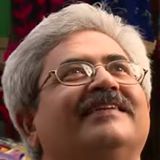 Profile: Jaideep Khanduja
An organization is driven by some set of rules. Few of these rules are so hidden in the process that they are not visible or known clearly. But those rules keep being followed inherently. Other rules are quite transparent, visible and known clearly.

The organization behavior, management style of working etc reflect these rules or are guided by these rules. The governance is so automatic and self driven in most of the cases that which rule is governing or deriving what decision is sometimes difficult to find out. The management and employees are thus so accustomed to this scenario that they forget to think about any change in the working style or find a solution to some problem in an innovative way.

There is no defined guideline or process in most of the organizations to identify or review these rules from time to time. This calls for the same rules, hidden or visible, be followed year over year without being challenged for a change. Though the requirements may have changed which may need these rules to be reviewed and changed, it keeps going on and on without any notice.

The management's involvement in this scenario is quite important as the people down the line either are unaware or not authorized to 'change'. It is the prime role of the management to review, assess, and identify the rotten eggs from the basket and put them in 'to change for better' bucket. Then a separate team can work upon the change required in those rules for the purpose of optimization or enhancement.