Sep 7 2010 6:37AM GMT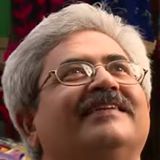 Profile: Jaideep Khanduja
Imagine yourself as a commercial builder. You are contracted for building a multi-storeyed building by the owner of that plot. The owner is too busy to concentrate on the job himself. He finds you as an expert in this line. The conceptualized model has been described to you by the owner. You are being paid to get this concept into reality. Owner does not want you to bother him again and again for understanding the requirement or building a right product.
Understanding the requirement and building a right product are two separate entities. You might have understood well about the requirements specified by the owner to you. But fact is that you are not going to build it on your own. You will hire a group of teams to perform this task. The dream concept, of the owner of the building, need to be translated well to the actual labour, who are going to build it. You have to be as equally good strong imagination power as able to explain it well to the people who are going to build it.
The owner perceives that his job is over by telling you the requirement and paying you a handsome amount to you to handover the responsibility to build it as per his dream. How much of the built product you are able to convince your owner depends totally on you. Nobody else is going to help you in that. It is purely your call that even if you build purely as per his requirement, he may not like it. It is your risk. You have to manage it and win over these hurdles. All labour and other people engaged in building process are directly under you and not under the owner of the building. You have to manage them, you have to pay them, you have to get the right product built by them to satisfy your owner.
The same thing applies in building a software product. You engage your customer during the build or not is your wish. You may be 100% confident that you have fully understood the requirement and are building a right product without involving the customer during the various stages. You could be confident in understanding the requirements and building of product but still may involve customer during all major stages of the project and keep taking his approval. You might fail in both the cases in final leap but chances are more if customer is not engaged during your journey.