Dec 12 2008 10:10AM GMT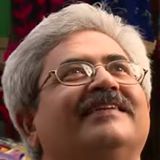 Profile: Jaideep Khanduja
As a human being we limit ourselves in how much we learn. The learning process is initiated based on certain facts like curiosity, need of the hour, intelligence, openness and related requirements. A tester being a human being carries all the limitations of bounding himself of these facts and thus sometimes may not be able to learn completely about a product that he is going to test as a new testing project. As a human being we tend to learn only the things that we are bound or forced to learn. That bounding or force may be internal (passion, habit, urge, eagerness) or external (work requirement, business demand, customer pressure, management requirement).
A tester for that sake should, at this juncture, think of him as an inhuman, away from all these sensitivities. Then he will not be limiting himself to any boundaries as mentioned above and will be able to learn or know maximum about the software, product or project he is going to start.
After all the accuracy and coverage of testing he carries on the software or product will depend on how much he has learnt or how much knowledge he has gained about this software or product beforehand.
The same thing applies to a developer also before starting development of new software or enhancing existing software in context to understanding the customer requirements and business needs.