Apr 13 2014 8:27PM GMT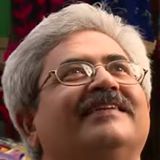 Profile: Jaideep Khanduja
Project management, project needs, software development, software development technology – methodologies, policies and processes have undergone a major transformation during last 20 years. There have been many drivers and derivatives that emerged out of one big revolution that can be held responsible for this and that is Internet.


Internet has brought out a tremendous revolution all across the globe. It has in fact brought globalization to every corner of the world and probably has played a unique role in marrying globalization with localization. What it means is that awareness about what is happening across the globe was very much limited to printed world with very low audience. Internet has been able to bring all on a common platform with awareness about best of everything happening at some corner of the world or other. All good and bad got published over the internet almost in real time and near to real time environment thereby bringing awareness about latest technologies, success stories, good organizations, failure factors and universal learning.


Connectivity has become easier, faster and reliable. A project team sitting in one corner of the world, easily manages to connect with the customer in other corner of the world over a virtual platform for communication, video conferencing, document sharing and meeting reviews. Even deployments, training and handovers are taking place now over a virtual environment and shall be a big reality sooner when no physical movement of a project team would be required at customer location – be it for the purpose of understanding of current business scenario, business requirements or for product development, deployment, training etc.