Oct 14 2012 6:46PM GMT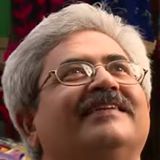 Profile: Jaideep Khanduja
The amount of data lying in the servers resting in data center of any organization might not be equivalently accessed, analysed and used in terms of Business Intelligence. The volume of terabytes of data viz a viz its churning to get some fruitful and crisp information might not be existing in right proportion. Any project where delivery of software is prime concern, it should also take care of the resultant reports for top management for the purpose of analysis of business in real scenario.
A software Project where business requirements and development is prime requirement of the project, must also take care of the concerns of top level management and their expectation from this software application right in the beginning at the time of requirements analysis phase. Content lying in server but of no use to management for analysis purposes is like having a large amount of currency in your pocket but not applicable in the country where you are. If a real justification of a software application and the infrastructure/ hardware cost is to be justified, it can be done only in this manner. Else the huge data lying in the servers lying in low temperature maintained data center will be a shear wastage.
Application development is not an easy task. It takes lot of planning and efforts to convert requirements into a code that is capable of delivering what is being asked for. It is not an easy job. The milestones and target dates committed keep everyone in the development and testing team on their toes till their targets are met. The value of data is meaningless as long as it resides in server and does not fetch any useful information.