Nov 27 2011 6:55PM GMT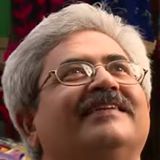 Profile: Jaideep Khanduja
An unconnected, isolated and purely professional project manager cannot and should not expect a connection between him and his team members on personal grounds. If this doesn't affect the project manager it could be ok for his sake but as far as business and work is concerned, it is a well proven fact that a personal connect between a manager and subordinates delivers a potentially substantial amount of throughput in work. A project manager with rude attitude among or towards his team members does not do a good job for his project and management.
A personal connect with the organization grows with the help of its employees. After all organization is nothing but a collective and organized group of people. A proper tuning and harmony engages employees more with their organization and with each other in the organization. If this level is attained in the organization, its employee turnover is less than average as per industry standards. It has been seen that it is not the workload that makes people leave an organization but the personal connect with the organization that binds them with the organization in absence of which nobody stays in the organization for long.
Even at the time of appointment these things do matter for a newly introduced employee to make up his or her mind for a long term stay. Many a times interviewing managers do not convey the right message about the culture of their organization and hence increase the probability of losing high potential prospective employees.