Dec 29 2011 6:54PM GMT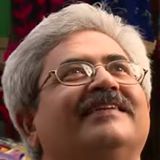 Profile: Jaideep Khanduja
Product benefits, if really are there, in it, need not require any long explanations to the customer. Mostly a product rich in features and functionality do not require long introductions. Rather if a product is being tried to be sold with extra bounce of praises, it should be taken as a word of caution. A deep probing or investigation in the product in terms of examining what is being told about it may reveal the truth.
It may give both types of experiences when you buy a new product. Logically whenever we buy a product we already have some level of expectations set in our mind for it. If product performance and functionality goes beyond that level, it touches mark of excellence as per our perceptions. And if it stays lower than that level, it might become a nightmare during its usage, depending on how low or high it is.
Higher expectations, mostly, are set by product selling company while presenting the product qualities at the time of initial discussion of cracking the deal. Usually at this juncture, product is either not ready or is ready not as per the customer requirements. So all kind of dreams are shown to the customer when customer puts forth his requirements and all sort of promises are also done to build any kind of functionality whatever is being expected.
And then it is two kinds of vendors, one who do whatever needs to be done, to build in whatever has been promised. And there are ones who don't bother whatever has been promised and try to cheat by presenting a wrong picture.