Jul 29 2014 4:31PM GMT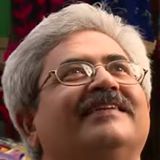 Profile: Jaideep Khanduja
Tags:
We have a number of mobile chat apps available in the market – or rather on internet market – Whatsapp, Line, Viber, WeChat, Facebook messenger, twitter and so on. Most of these apps support cross platforms so as to enable you to connect with your friends irrespective of the mobile they use and the operating system residing on their mobile – iPhone, Android, Windows, Symbian, Nokia S40 or the BB – blackberry. I am sure not all of the above apps would be supporting so large base of operating platforms mentioned above but one of these does – which is WeChat. It is among the top 4 recommended "best mobile messaging apps" on TNW. Almost similar recommendations are there for WeChat on tom's Guide and a similar survey conducted on TechRadar during December 2013 showed it to be on number 3. Definitely the situation would have improved by now if a fresh survey by any technology firm is conducted. The reason for that is the unique and highly acclaimed features available in WeChat that we would see below.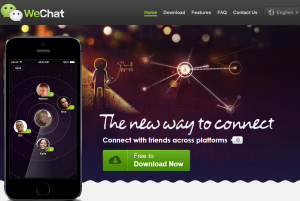 Tencent Inc. came into existence in 1998, has, in last decade has become China's top portal in Internet Services. Major projects undertaken by Tencent are under the verticals – Value added Internet services, Mobile and Telecom Services, and Online advertising. The fact that more than 50% of the employees of Tencent are engaged in R&D activities of the organization. Tencent pioneered in establishing China's first Internet research institute in 2007 named as Tencent Research Institute with research campuses in Shanghai, Shenzhen and Beijing. Tencent has acquired a number of patents in instant messaging, online payment services, information security, e-commerce, search engine, gaming etc.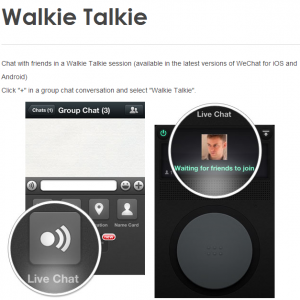 The excellent features of WeChat are Voice/ Text/ Video Chat, Group Chat, Moments, Voice/Video Call, Stickers Gallery, Broadcast Message, Friend Radar, Favorite Message, Group Chat, QR Code Support, Shake, People Nearby, Walkie Talkie, Drift Bottle and many more. Definitely some of the features are unique and proprietary in nature, which would not be available in any other mobile chat app. This also shows the organization's commitment to provide the best possible solutions and features to its customers in a regular manner. Enhancement, Innovation and Customer focus is the key to such kind of projects.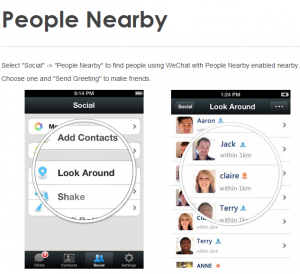 A fact to note is that the app was launched in 2011, it became a landmark by acquiring a huge base of over 300 million subscribers worldwide.