Jul 22 2008 12:43PM GMT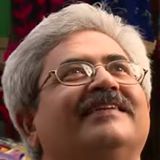 Profile: Jaideep Khanduja
Tags:
To me sometimes it appears, may appear funny to some, and logical to others, that there is a strong resemblance in a Poultry Farm and Software. As different Hen in a poultry farm keep producing eggs day in and day out similarly different modules in the software keep producing bugs.
Do we agree then that as hatching eggs produce more hens, similarly fixing of a bug produces more bugs?
Eggs which are not hatched but consumed may then be related to bugs which are there in the system but have not been identified and remain floating in the system. As is known that many bugs cross testing phase without being identified and come into light during live run (i.e. post implementation phase), sometimes after months of successful completion of a project.
Do we require such software – productive (producing bugs) like a poultry farm? Or we need good programmers to make good software and not turn it into a poultry farm.
I invite your valuable Feedback/Comments please.