Feb 2 2009 9:51AM GMT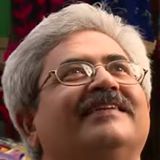 Profile: Jaideep Khanduja
The young inexperienced or short experienced budding testers are the one who will determine the future of testing. This is the prime thing that the QA head has to keep in mind while grooming and mentoring them. The testers have to have a firm belief that the future of testing is going to be brighter than today and that is why the QA Manager and the testers have to deliver their best efforts to all their endeavors. They have to exert their utmost efforts, contributing to the building of a software product (built by developers, being tested by QC team thereby delivering the best of it!) that properly reflects your spirit and drive in testing.
The key aspect is not to compromise with your fundamental values of Testing, such as clear Testing Mission, Policy, Plan, Procedure etc.
Testers have undoubtedly a strong affinity towards testing that makes them close to the product, development team with a joint mission to deliver a bug-free product.